Apple and Microsoft lobbied to remove the rifle emoji from Unicode 9.0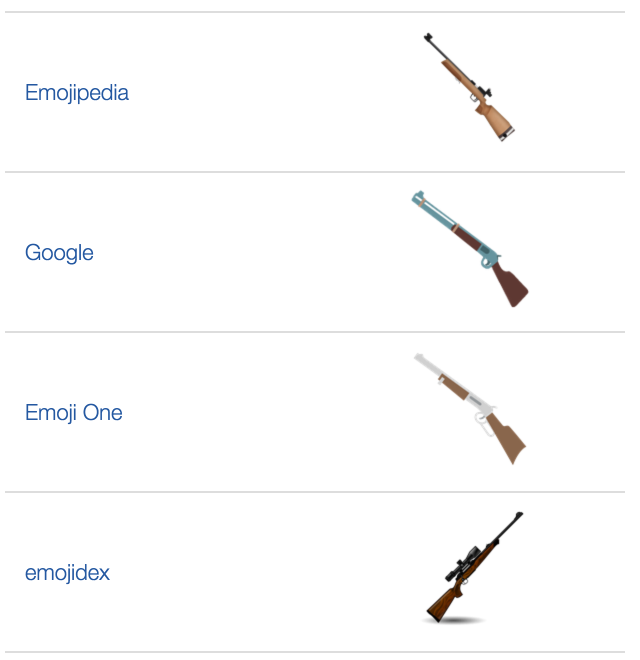 New emoji are typically proposed by the Unicode Consortium and approved for the next version of the spec without much fuss, but a rifle emoji proposed for Unicode 9.0 apparently ran into opposition from two major members of the consortium: Apple and Microsoft.
According to a report from Buzzfeed, Apple objected to the idea of introducing a second gun emoji on its platforms, and Microsoft joined in. The decision to remove the rifle emoji, as well as a second "pentathlon" emoji depicting a man holding a pistol among other athletes, was apparently unanimous.
"Nobody in the room seemed to mind not encoding the rifle," said a Unicode Consortium member present during the discussion.
Read 3 remaining paragraphs | Comments
Syndicated from Ars Technica
This post has been seen 94 times.