Arctic heat waves could break records this year
It has been currently been presumed that there is a high chance that as a result of the global warming, the Arctic heat wave could break all the previous records that it has created so far. Temperatures in the North Pole could surge higher by 20degrees and that definitely makes a lot of difference to the environment as well. In the month of November and December itself, it has been recorded that the temperatures were about 5degree higher than the prior year, and the satellite diagram show that the temperature changing pattern is highly abnormal.
In accordance to the BBC it has been said that the report is not due to just one source but a lot of calculations and reports have been created to make this final report. The biggest fear is that the heat wave is going to melt the level of ice even more and that is indeed alarming. Many of the islands are getting submerged slowly and gradually and that is the reason why the authorities seem even more concerned as well. This might lead to an enhanced level of global warming and within just a few years, a lot of small islands might get submerged as well. The news is showing the fact that every year, this is going to increase by at least 2% every year and this might turn out to be disastrous as well.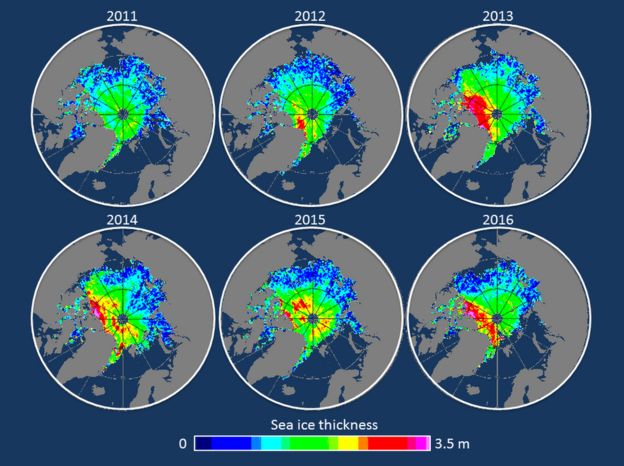 Almost exactly a year ago, the same phenomena could be seen and this is the types of condition that is making it difficult for the reindeers to find food as well. This is affecting the entire ecosystem of the area and the results can be terrifying as well. The low temperature is making it impossible for the animals there to find food- because the ground has been covered with impenetrable sheets of snow and not just soft snow. A lot of steps are being taken so that the change in the environment can be curbed so that no more animals or the surroundings are affected in any manner- or so the report says.
This post has been seen 424 times.