China's long march to the Moon began with a bang this weekend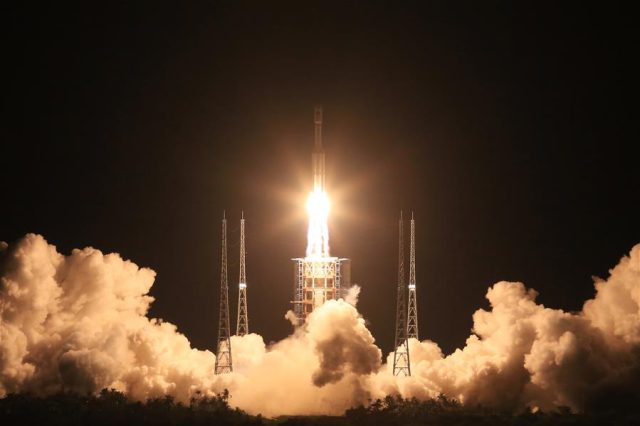 Until recently it was fairly easy to dismiss China's space program. Yes, China is one of just three nations to launch humans into space, but its technology has always seemed highly derivative of Russian spaceflight architecture. And when a recent article raised the question of whether China might develop reusable rocket technology, one Ars reader offered an amusing yet perhaps not entirely untruthful response: "That depends on how good SpaceX's IT security is."
After Saturday's launch of the Long March 7 rocket from the new Wenchang Satellite Launch Center, however, such skepticism appears to be increasingly unwarranted. Although largely ignored by the Western world, the Chinese launch marks something of a defining moment for the giant of Asia, a moment when China firmly staked its position as one of the world's great space-faring nations. More than that, it took a step toward equaling, or perhaps even surpassing, NASA one day.
The Long March 7 rocket does not immediately threaten NASA or the US launch industry, of course. With the capability to heft 13.5 metric tons to low-Earth orbit, it is roughly on par with the Falcon 9 and the Atlas V launch vehicles. And the Tiangong-2 space laboratory China intends to launch later this year is but a shadow of the International Space Station.
Read 12 remaining paragraphs | Comments
Try Audible and Get Two Free Audiobooks
This post has been seen 123 times.