East Texas judge backs off restrictive "abstract" patent motion rules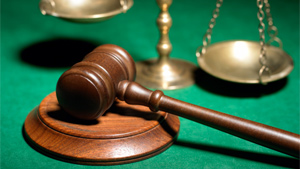 US District Judge Rodney Gilstrap of the Eastern District of Texas hears more patent cases than any other federal judge. Last year, he installed a set of controversial rules for those cases, leading to rare public criticism. Changes to Gilstrap's order (Word file), dated last week, suggest some of those rules have been withdrawn.
Section 101 of the US patent laws is what the Supreme Court has deemed bans overly abstract patents. Since the high court decided Alice v. CLS Bank in 2014, Section 101 has become more important, since courts have been reading it as banning many software patents that recite basic processes.
Last year, the patent rules for Gilstrap's court held that defendants seeking to file a motion under Section 101 "may do so only upon a grant of leave from the Court after a showing of good cause, which shall be presented through the letter briefing process."
Read 6 remaining paragraphs | Comments
sci tech news
This post has been seen 268 times.