Elon Musk scales up his ambitions, now planning to go "well beyond" Mars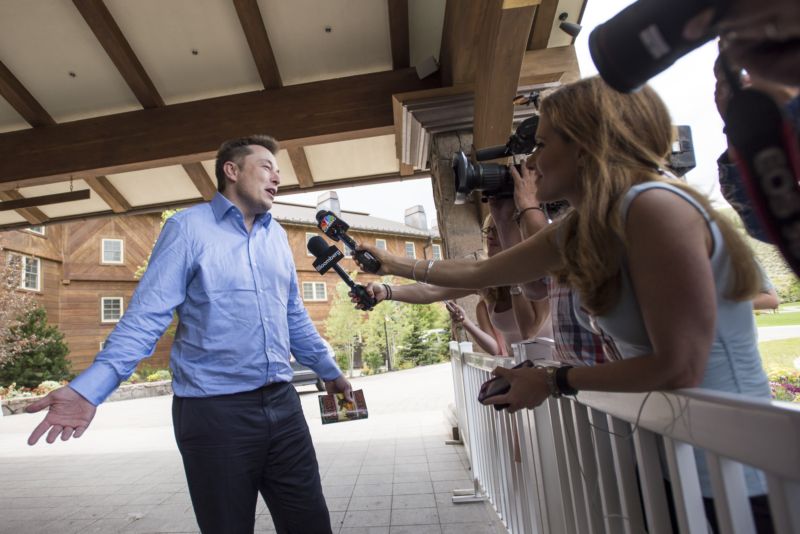 For most of its 14 year existence, SpaceX has focused on designing and developing the hardware that will lead to its ultimate goal: colonizing Mars. These plans have remained largely secret from the general public, as company founder Elon Musk has dropped only the barest of hints. But that is expected to change on Sept. 27, during a session at the International Astronautical Congress, when Musk details some of these plans for the first time in a public forum.
However, on the eve of the meeting, Musk dropped a surprise on Twitter. The workhorse spacecraft that will carry approximately 100 tons of cargo or 100 people to the surface of Mars, which until now has been popularly known as the Mars Colonial Transporter, can't be called that, Musk said. "Turns out MCT can go well beyond Mars, so will need a new name…" he tweeted on Friday evening. By Saturday evening he had a new name dubbing the spacecraft the "Interplanetary Transport System," or ITS.
Mars, it turns out, isn't the solar system's only marginally habitable world for would-be new world colonists. The Moon, Venus, the asteroid Ceres, and outer Solar System moons Titan and Callisto all have some advantages that could allow for colonies to subsist. However, Mars has generally been the preferred destination—due to its relative proximity to Earth, a thin atmosphere, and sources of water ice. Musk now seems to be suggesting that some of these more distant destinations, especially moons around Jupiter and Saturn, might be reachable with the Interplanetary Transport System.
Read 2 remaining paragraphs | Comments
This post has been seen 303 times.