Ford to mass-produce a completely self-driving car within five years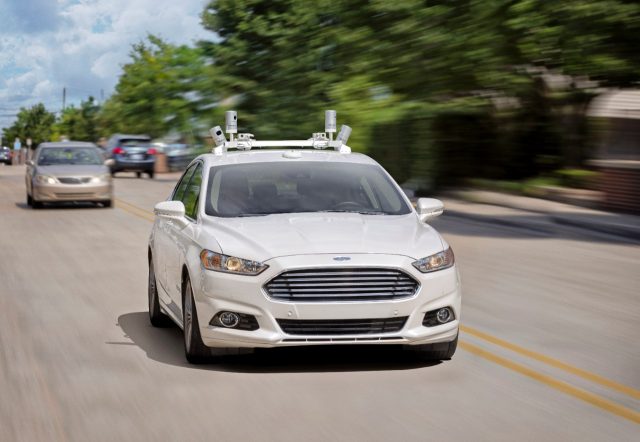 On Tuesday, the Ford Motor Company became the latest car maker committed to putting a fully autonomous car into production in the next five years. "The world is changing, and it's changing very quickly," Ford CEO Mark Fields said. The company intends to build a high-volume car capable of SAE's level 4 autonomy, but the target customer is not regular consumers—it's ride-sharing services. "Starting in 2021, if you want to get around the city without the hassle of driving or parking, Ford's new fully autonomous vehicle will be there for you," Fields said.
The announcement took place in Palo Alto, outside Ford's Silicon Valley Research and Innovation Center. As part of Ford's future plans, that research center will double in size over the next 16 months. Although Fields cited the safety implications of autonomous cars—90 percent of traffic crashes are attributable to human error, after all—he was also enthusiastic about the possibility of making transportation more accessible to the elderly, disabled, and people too young (or too disinterested) to drive themselves.
Ford has designs on being more than an automaker, too; the company's Smart Mobility pilot programs have been showing the way here. "We know there's no such thing as a one-size-fits-all transportation solution," Fields said, adding that ride-sharing would make more efficient use of vehicles, with less time wasted for people and less pollution.
Read 4 remaining paragraphs | Comments
This post has been seen 105 times.