New year, new $500+ pedals: Reviewing the Slaw Device RX Viper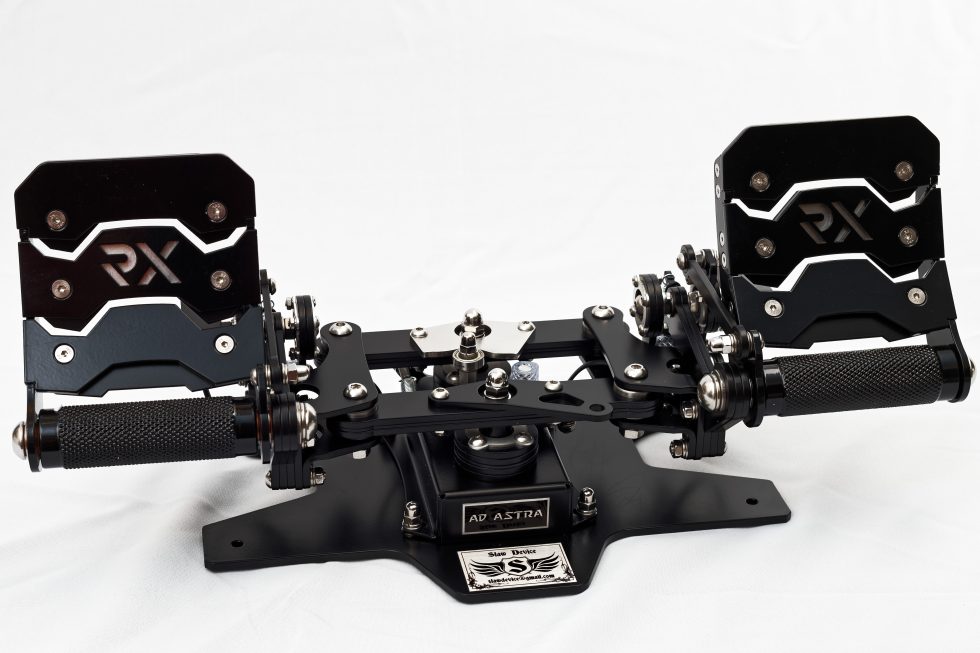 Last year I spent more money than I ever thought I'd spend on a peripheral to import a set of Slaw Device BF109 flight sim pedals. The pedals, when they arrived, weren't just functional—they were beautiful. Powder-coated aluminum struts, shiny chrome nut-and-bolt accents, those artfully skeletonized foot stirrups—the device was undeniably the work of a skilled craftsman, and the pedals played as good as they look. From space to sky, from Elite: Dangerous to DCS World, they've kicked up my immersion and provided smooth, jitter-free rudder control. I thought I'd be happy with them forever.
Forever, as it turns out, lasts about 16 months. One fine May afternoon some new pedals caught my eye, and my BF109s suddenly looked old and busted. I saw unforgivable flaws where before I'd seen none—the old bumper-arm mechanism wasn't nearly as smooth as a rolling cam would be, and the foot-in-stirrup position couldn't be nearly as comfortable as foot-on-floor! And, oooh, look at the colors! The new ones come in colors!
And now I'm $693 poorer. But, man, my flight sim pedals—let me show you them!
Read 29 remaining paragraphs | Comments
sci tech news
This post has been seen 70 times.