Nvidia unveils new GTX Titan X: 11 teraflops, 12GB GDDR5X, just $1,200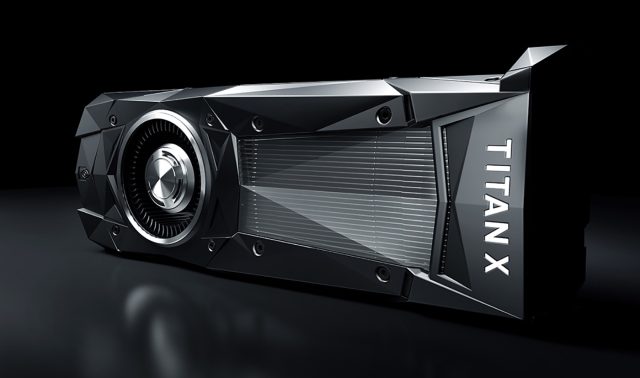 Forget the GTX 1080: there's a new slab of graphics card hotness on the way from Nvidia, and its name is, er, the GTX Titan X. Yes, Nvidia has taken its most expensive graphics card and given it a Pascal-architecture makeover. $1200—UK price TBC, but probably £1,100—buys you 11 teraflops of FP32 performance, which is a significant 24 percent jump over the 8.9 teraflops of the GTX 1080, and just over 60 percent higher than the 6.6 teraflops of the original Titan X.
The new Titan X launches on August 2 in the US and Europe. At first it'll only be available from the Nvidia website, but it will percolate down to other retailers soon after.
The Titan X is powered by a new chip, GP102, which packs in 3584 CUDA cores. While Nvidia hasn't revealed the amount of Streaming Multiprocessors (SMs), texture units, and the like, if the company uses a similar architecture to the GP104 chip (as used in the GTX 1080 and GTX 1070), expect a 40 percent boost in SMs over the GTX 1080 to 28. The chip runs at a 1417MHz base clock and 1531MHz boost clock.
Read 7 remaining paragraphs | Comments
sci tech news
This post has been seen 71 times.