Razer gives its Blades a Kaby Lake, GeForce 10-series bump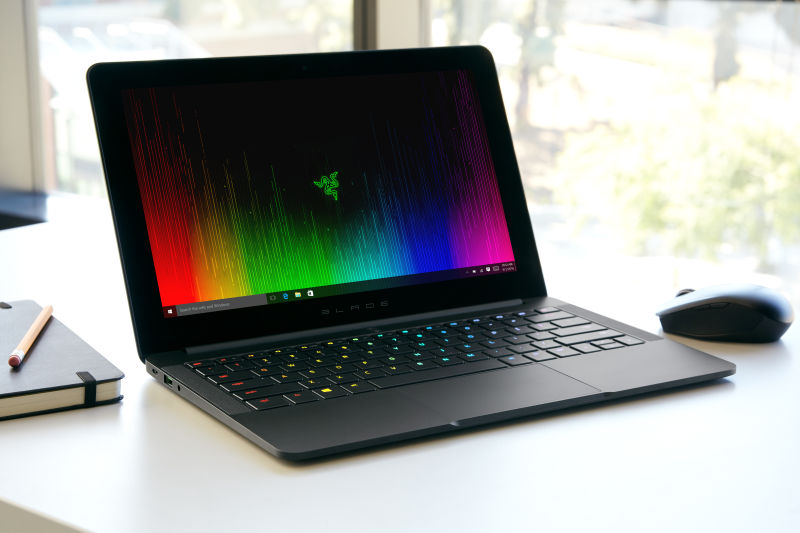 Razer has given its gamer laptops a bit of a bump to boost both battery life and performance.
When we reviewed the sleek 12.5 inch Razer Blade Stealth Ultrabook earlier this year we liked the looks, the Thunderbolt 3, and the price. But we weren't so keen on the battery life of the 4K system we tested. The updated version should make good progress in that department. Razer is updating the Blade Stealth Ultrabook to use one of Intel's new Kaby Lake processors. Kaby Lake is, all things considered, a pretty minor update over Skylake, but the new i7-7500U chip (2.7GHz base, 3.5GHz turbo) should offer a bit more performance and a bit more power efficiency than the i6-6500U (2.6GHz/3.1GHz) in the old version.
The update's bigger win comes from a bigger battery: the 45Whr unit in the old system has been replaced with a 53.6Whr one. Even without any savings from the new processor, that almost 20 percent increase in battery should translate directly into a 20 percent increase in battery life. That's enough to get the 4K laptop snapping at the heels of its 1080p competitors. Prices start at $999 for a 2560×1440 system with a 128GB SSD, with shipping due to start on September 14 and preorders available now.
Read 3 remaining paragraphs | Comments
This post has been seen 89 times.