Slow Verizon Internet prevents two doctors from viewing X-rays online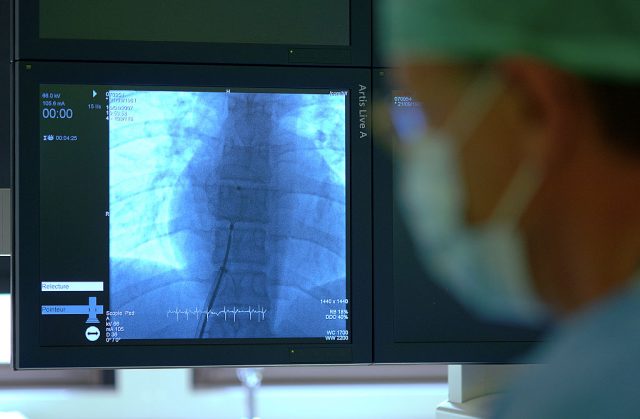 Two family doctors who are stuck with Verizon DSL say their Internet service is so slow and unreliable that they often can't view online medical records and are having trouble complying with federal guidelines.
Doctors Lori Talbot and Christopher Ballas run a practice in Fairfield, New Jersey, and are among numerous people complaining that Verizon hasn't properly maintained its old copper lines or upgraded its network to fiber in South Jersey. Officials in 16 cities and towns petitioned the state to investigate Verizon last December, and the New Jersey Board of Public Utilities (BPU) has scheduled a public hearing for August 4 to let residents and businesses detail the network's failings.
Talbot and Ballas described their office's problems in a letter to local officials and were profiled last week by The Philadelphia Inquirer. Comcast lines stop about a mile from the doctors' office, leaving them without high-speed cable Internet. Since Verizon hasn't wired up the area with fiber, they must make do with Verizon DSL.
Read 9 remaining paragraphs | Comments
sci tech news
This post has been seen 107 times.