Tandy Coleman Tops Amazon Best-Seller List With USA Book Release
Tandy Coleman, CEO of Polyflor South Africa, tops Amazon.com best seller list after the book released in the United States. Tandy's book, Expert Mavericks, takes you on a journey of thirteen business leaders through their road to success.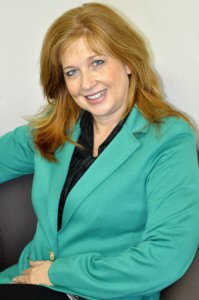 The new book hit Amazon.com best-seller lists within 24 hours of the USA book release. It was ranked #1 in "Knowledge Capital" as well as #1 in "Business Ethics". It also received "HOT NEW RELEASE" status.
"Tandy is one of the most passionate, inspiring, beautiful souls that exudes positivity…" says Shareen Richter, an international professor.
Expert Mavericks brings together the stories of 13 South African business leaders taking you on a journey of their trials, tribulations, and victories to become the Mavericks they are today. Tandy's story is included with 12 others: Albert Bardavid, Dr. Ridwan Mia, Anthony Goodman, Carla Da Silva, Craig Wing, Janine Hills, Alex Granger, Rowan Swartz, Shaheed Joosub, Shereen Hunter, Pam Green and Cassper Nyovest.
Tandy is CEO of Polyflor South Africa, the leading vinyl flooring supplier in South Africa. She is the 3rd generation to take the reins of the family business. She also serves on the board of Flooring Industry Training Association and Southern African Vinyl Association. Tandy is a single mother of two daughters and is driven to be a good example and to live her life as a role model to all she knows.
For more information on Tandy Coleman, please visit her website at www.polyflor.co.za
Media Contact
Company Name: Ace Marketing Consultants
Contact Person: Neil Howe
Email: neil@TheAuthorityArchitect.com
Phone: (404)428-1399
Country: United States
Website: http://TheAuthorityArchitect.com
Syndicated from GetNews
This post has been seen 106 times.