Turkish coup plotters' cyber fail: Not turning off Internet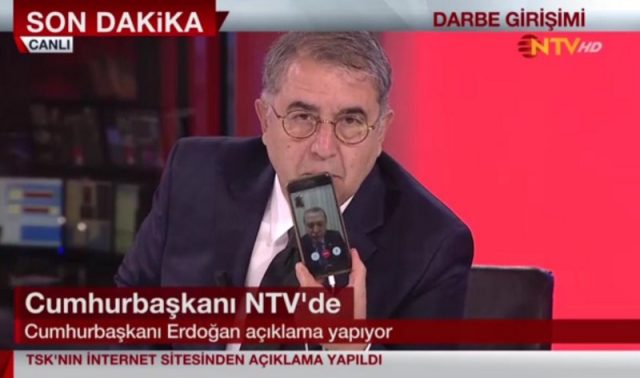 A failed coup attempt in Turkey, which began during the evening of July 15, was apparently coordinated using the WhatsApp mobile messaging service, according to reports from Turkish media. And among the apparent plotters was a Turkish Army colonel who was considered an expert in cyber-operations. Ahmet Zeki Gerehan, a Turkish infantry officer, was head of the operation and intelligence department at the Turkish Army War College and co-author of a number of articles on cyber-warfare.
According to video reports, officers involved in the coup gave moment-by-moment status reports in a WhatsApp group chat entitled "We are a country of peace" ("yurta suhl b iziz"), as the faction moved to shut down the bridge over the Bosporus connecting the Istanbul region to the rest of Turkey and conceal their operations from official communications channels.
Darbecilerin WhatsApp görüşmeleri deşifre edildi pic.twitter.com/9ShCgbm3nf

— ÇAPAMAG (@CAPAMAG) July 16, 2016
Gerehan was highly aware of how effective using technology like WhatsApp could be against a centralized command-and-control system. One of the papers he co-authored was presented in 2015 with one of his students at the Turkish Army War College during the Journal of National Security and Military Science's International Leadership Symposium entitled Security and the Environment of Future Military Operations. Speaking of the hybrid nature of conflicts in the 21st Century, he wrote, "Cyber Warfare might be the decisive factor in future wars." In another paper, he and his co-authors noted, "The power of social networks, during elections, street incidents in repressive regimes or during natural disasters, has proved its ability to change traditional one-way media, from news agency to people."
Read 5 remaining paragraphs | Comments
sci tech news
This post has been seen 99 times.