Vitamin C and another drug may combine to limit smoking's assault on lungs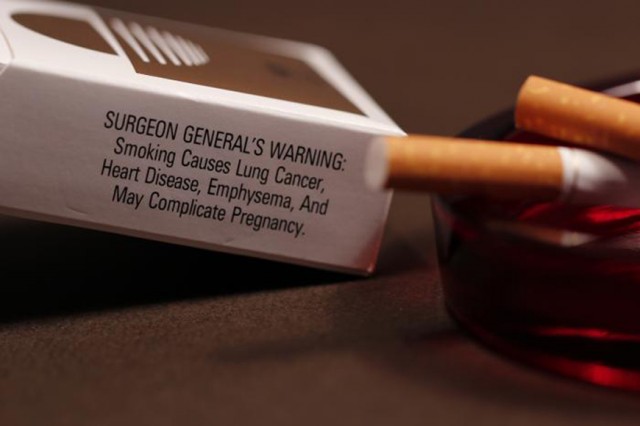 Cigarette smoking causes emphysema, a disease characterized by serious structural damage to lung tissues. Smoke introduces oxidizing agents into the lung that activate inflammation and induce over-production of nitric oxide in lung tissues, leading to emphysema. A new paper published in PNAS shows that tobacco smoke exposure can be partly counteracted by doses of vitamin C and another drug, a selective nitric oxide synthase inhibitor. In other words, vitamin C could provide some protection against smoking-related lung damage.
The authors of this study have previously shown that cigarette smoke damages lung proteins via oxidation, but they hadn't fully characterized the mechanisms involved. To further explore tobacco-induced lung damage, the researchers worked with a guinea pig model, exposing some animals to cigarette smoke and comparing them to controls. They found that exposed guinea pigs showed extensive breakdown of major lung structural proteins and that this damage helped foster emphysema.
The experiments also showed that smoke-exposed lungs had altered expression of nitric oxide synthase proteins, which resulted in increased production of nitric oxide in these tissues. Cigarette smoke exposure was directly linked to the presence of nitric oxide in exposed tissues and those tissues' oxidative damage.
Read 6 remaining paragraphs | Comments
sci tech news
This post has been seen 116 times.