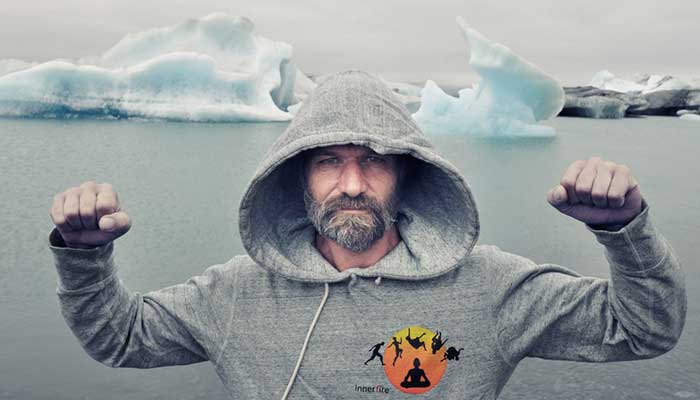 I'm now three weeks into the Wim Hof Method and thought I'd share my experiences so far with you.
For the first two weeks, I was instructed to do specialised breathing exercises, which gave me so much energy first thing in the morning, followed by light physical exercises and hot/cold showers. Although you can do the exercises at any time in the day, I've been waking up and doing them first thing in the morning before breakfast, and can see this becoming a regular part of my daily routine. I love waking up to do it.
Over the first two weeks, after each session, I felt much more energised, peaceful and really clear headed. Although, meditation is at the heart of the Wim Hof Method, the traditional seated meditation didn't start until week three. After watching the third video, Wim Hof, mentions that at this stage, you may start to see light whilst meditating. This is when you start to have greater control over your immune system. Although, the meditation was relaxing, I didn't see any light until halfway through week three which felt incredible and was exactly how Wim Hof had described.
Week 3, day 5: I finally saw light! Not just sparkles, but the 'strobe like' light Wim Hof was talking about. My meditation felt so light and peaceful. I had to stop myself getting excited halfway through whilst thinking — this is one of the best meditations I've done.
This in itself is quite unusual for a meditation practice. It's rare that a teacher will give you some indication as to what you might experience, but in this case it was really helpful. I will also add that if you're new to meditation or you've tried meditation in the past and just haven't got it, I'm pretty confident you will get a out out of this.
So far, I've felt really guided and excited as to what will come next. Each week, there's something new to learn and each day, I feel so much more alive — physically and mentally.
Physically, my arms and abs feel a lot stronger as I'm now doing daily press-ups, planks and ab work. Although the Wim Hof Method is about the mind, getting a fitter body is an added bonus. I now also enjoy having cold showers before and after my morning hot shower and I'm able to hold my breath without air in my lungs for 3:40, as a result of the power breathing. Of course, it's important not to get carried away by the physical benefits, but it's definitely a pretty good side effect!
This, of course, is just week three. I'll be practising the Wim Hof Method for the duration of the whole 10 week course and documenting my progress here on Thought Brick.
This post has been seen 1292 times.