YouTubers are expanding their fanbases—using books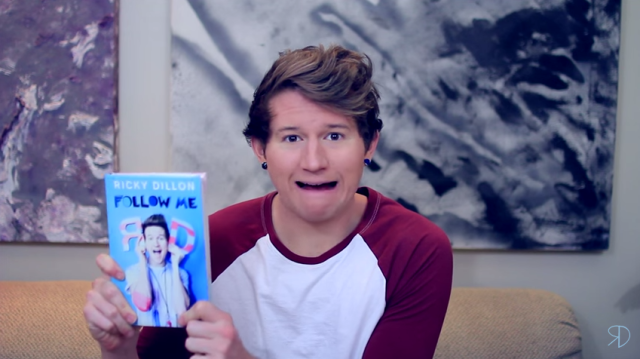 A lot of YouTubers are getting book deals now, including many of the big names like Tyler Oakley, PewDiePie, Miranda Sings, and Shane Dawson. It's easy to dismiss these books as money-grabs by publishers desperate to gain new customers or fame-grabs by YouTubers who want another thing to put their faces on. But these books aren't all terrible. YouTubers have produced some interesting stories that are (believe it or not) best told via the written word rather than on video.
How the publishing industry found YouTube
The YouTuber book trend began a couple of years ago. One of the first YouTubers to cross over to the printed page was Hannah Hart from My Drunk Kitchen. In August 2014, she released My Drunk Kitchen: A Guide to Eating, Drinking, and Going with Your Gut, a part cookbook-and-cocktail-guide, part personal story book. Quick to follow in her footsteps was Rosanna Pansino; The Nerdy Nummies Cookbook she released is based off her YouTube cooking show where she makes Pokemon Pokeball cake pops, light saber popsicles, and more.
While both Hart and Pansino are arguably two of the most popular YouTubers, with more than eight million subscribers combined, it's refreshing to know that the big guns are not the only ones writing books. The Korean food star Emily Kim, better known as Maangchi, released her first cookbook Maangchi's Real Korean Cooking in 2015. Kim is an interesting case: unlike the teenagers and early-twentysomething YouTuber stars who get all the press, Kim uploaded her first YouTube video as an adult back in 2007. After seeing others try (and fail) to create authentic Korean dishes, she decided to show them how to make the dishes of her country correctly. "Korean food is so new to many people, so we really needed to start from the very first step of explaining what Korean food is, and what it tastes like," Kim told Ars in an e-mail.
Read 16 remaining paragraphs | Comments
Syndicated from Ars Technica
This post has been seen 135 times.